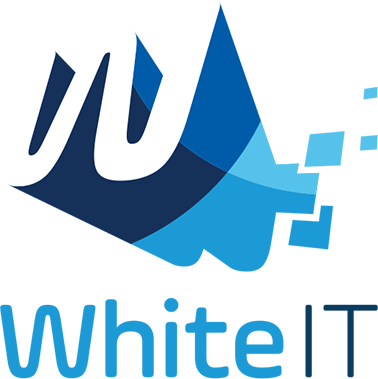 We Understand Business Technology



Running a business will inevitably have its ups and downs but the one factor that should stay consistent is the reliability of your technology. At the most basic level, technology is the engine-room of your business that keeps it running smoothly. So when your technology does develop problems or stops working altogether, it can be extremely problematic.
At White IT we aim to be your 'go to' professionals for all your technology needs. From preventative solutions such as regular system and security upgrades, remote monitoring, and constant health checks, through to problem fixing such as hands-on IT support, security, and malware fixes, we have everything you need to keep your computer systems running at full optimisation, and therefore minimalise costs.
Looking for managed it services? Our Brisbane office is strategically located for onsite support and repairs so we can be with you in 30 minutes when the worst happens. For professional IT Support Brisbane we make things easy call us now for non obligation free advice.
We offer managed it services and it support in Sydney. Our technical onsite team can be onsite any where in the Sydney basin within the hour provide a solution and get you back and running with our fast onsite repairs.
IT Solutions and cyber security are our bread and butter. Our managed IT services and it support keep your business guarded against hostile actors. Feel free to ask us advice now on how our IT Support Melbourne team can help, design, support and repair any issues quickly and expertly that you encounter.
IT Support – How We Can Help?



As your technology support team we can provide tailored solutions to your technology maintenance. We can either integrate into your existing IT team, working with your in-house resources, or alternatively why not let us become your own personal IT back-up company for total peace of mind.
Whichever you decide, White IT offer cost effective solutions to suit both needs and budget. From desktop and laptop repairs including remote and on-site fixes, through to Apple, Windows, and Linux system maintenance support, and even full system upgrades, our team have the experience to take care of all your computer needs.
As part of our comprehensive range of cost-effective plans we carry out routine health check monitoring and regular back-ups that keep your system optimised at all times. We even fix problems automatically, long before you even know about them, so that you never have to worry.
If you need email, antivirus, and anti-spam protection then we've got that covered too..
How a Managed IT Service helps your business
A dedicated team of highly-experienced computer engineers and network technicians – Got an IT problem? One call is all it takes to gain access to a team of fully qualified technicians and engineers who can get you back on track quickly. Whether that's remote, on-site repair, or general operating problems, you can rely on our team to help.
24/7 system monitoring – We can monitor your system remotely 24 hours a day, 7 days a week, giving you total peace of mind.
Providing a constant fast, efficient, and reliable network – Continual monitoring and system optimization provides an efficient and reliable network leaving you to focus on other areas of your business.
Free strategy advice – In addition to the work carried out within the guidelines of specific payment plans, we're always on hand to offer free strategic advice for best technology practices. If you've got a question, we're more than happy to oblige.
Free Reporting – With all payment plans comes full and regular reporting on any problems, snags, or glitches, so you can ascertain how well your technology is running.
Running secure systems – As well as making sure your systems are up to date, you'll also feel safe in the knowledge that your systems are as secure as they can be.
Information Technology Support – Working for you
White IT specialises in providing top quality, flexible, and readily available IT support to small to medium businesses based in Brisbane, Melbourne, and Sydney.
Whether you're a start-up business looking for the most efficient and cost-effective method of organising your IT infrastructure or you're expanding and need continuous business IT support and optimisation of your existing set-up, White IT is here to assist you.
Some of the services we offer



Top quality IT consulting from experienced engineers – Our engineers have more than 10 years of experience beneath their belts and haven't to date come across any computer problems they weren't able to fix
On-site and remote support 7 days a week – Book an on-site visit for more complex problems or let us try and solve your smaller IT problems by connecting to you online
Support that is both preventive and corrective – regular system and security upgrades, health checks, and constant monitoring help prevent problems from occurring
Supply of IT equipment and customised system designs – we can recommend and procure IT equipment or design and install a system that's tailored to your specific business needs
Website design, E-commerce solutions and integration – we make it our business to know your business while analysing your competitors before creating a first draft of your site
Cloud migration and back-up – we offer an affordable off-site solution which automatically backs up all of your data which you can access anytime, anywhere
IT Security audits – we'll evaluate how effective your business information is by establishing how well it performs in relation to certain criteria
Data recovery – losing important data can be catastrophic. White IT has the experience and skills to recover it.
Smooth running of your computers, servers, and peripherals– routine health checks and regular backups keep your system running smoothly so you don't have to worry about it
Continuous remote monitoring of your backup systems – We work behind the scenes automatically fixing problems before you even notice them
Small Team – Great Support!
We have small teams of IT experts based in Brisbane, Melbourne, and Sydney waiting to take your call. Always quick to respond, we aim to work on your request within 10 minutes and are able to visit your business premises at short notice in case of an emergency. Our objective is the success of your business enhanced by an IT system which is reliable and effective. What's more we:
Solve your IT issues with customised solutions tailored to your specific industry
Work within your budget while setting up plans for future upgrades and projections, so you know just where you're at
Help reduce your costs wherever possible and increase your revenue
Visit your place of work for consultations so you can show us exactly how you'd like your business to run
Advise you on the most efficient way to run your operation in order to increase your productivity
Our IT support agreement plans are effective and flexible so whatever your business IT needs, we've got you covered.
Fast Computer, Laptop, and PC Repair



Are you looking for quick computer repairs? Well, you've come to the right place. We offer same day repairs in 90% of most situations for businesses and residences. In fact, we're your local repair shop in Brisbane, Melbourne, and Sydney with a small team of friendly computer repair experts.
Flexible repair solutions
We can be as flexible as you want and as fast as you like. Book an on-site visit and we'll come to your workplace or home, or bring your computer to us. Our service vans are fully stocked with an extensive range of components and back-up servers for all leading brands of computers, so most times we can fix your repair there and then. Alternatively, for smaller problems such as email issues or faulty software, we can often solve your issue remotely by connecting to you online. Don't worry, we'll soon have your device back up and running again.
Faulty laptop repair
Faulty laptops can cause all sorts of problems especially if you're on the road and heading for a meeting. Some of the most common problems include faulty batteries, broken screens, and broken keyboards. Our laptop repair experts can diagnose the issue and solve most problems right away; and since we're primarily a mobile computer repair service, we may also be able to arrange a meeting point where we can fix your laptop then and there.


Contact Us:
PO Box 8005, Wynnum North, QLD, 4178
IT Support, Computer Repairs & Upgrades – Brisbane, Sydney & Melbourne
Need Help Fast? Click Below.