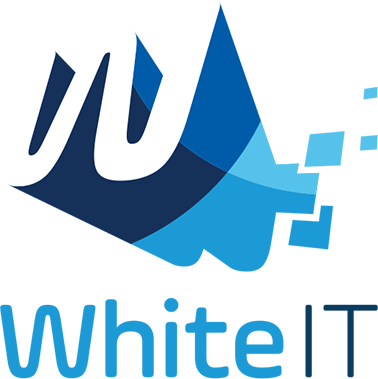 Contact us for a free non obligation quote:
We Understand Small Business Technology
Running a business will inevitably have its ups and downs but the one factor that should stay consistent is the reliability of your technology. At the most basic level, technology is the engine-room of your business that keeps it running smoothly. So when your technology does develop problems or stops working altogether, it can be extremely problematic.
At White IT we aim to be your 'go to' professionals for all your technology needs. From preventative solutions such as regular system and security upgrades, remote monitoring, and constant health checks, through to problem fixing such as hands-on IT support, security, and malware fixes, we have everything you need to keep your computer systems running at full optimisation, and therefore minimalise costs.
How a managed service helps your business
A dedicated team of highly-experienced computer engineers and network technicians – Got an IT problem? One call is all it takes to gain access to a team of fully qualified technicians and engineers who can get you back on track quickly. Whether that's remote, on-site repair, or general operating problems, you can rely on our team to help.
24/7 system monitoring – We can monitor your system remotely 24 hours a day, 7 days a week, giving you total peace of mind.
Providing a constant fast, efficient, and reliable network – Continual monitoring and system optimisation provides an efficient and reliable network leaving you to focus on other areas of your business
Free strategy advice – In addition to the work carried out within the guidelines of specific payment plans, we're always on hand to offer free strategic advice for best technology practices. If you've got a question, we're more than happy to oblige.
Free Reporting – With all payment plans comes full and regular reporting on any problems, snags, or glitches, so you can ascertain how well your technology is running.
Running secure systems – As well as making sure your systems are up to date, you'll also feel safe in the knowledge that your systems are as secure as they can be.
Big or Small, the same rules apply, downtime equals loss of revenue. We have IT services that will keep you covered. Our Technicians in Brisbane are fast, efficient and put reliable managed solutions in place.
Computer repairs are what we do, our specialists are trained in the most difficult and hard to remove viruses, malware and cryptoware.
We take a proactive approach to IT maintenance by checking and fixing your systems before faults occur. Lowing your computer repair costs.
Windows Support Apple Support Hotmail Support Linux Support Want to know someone had your back when things go bad? Our IT support plans and services will be there when you need us.
How We Can Help
As your technology support team we can provide tailored solutions to your technology maintenance. We can either integrate into your existing IT team, working with your in-house resources, or alternatively why not let us become your own personal IT back-up company for total peace of mind. Whichever you decide, White IT offer cost effective solutions to suit both needs and budget.
From desktop and laptop repairs including remote and on-site fixes, through to Apple, Windows, and Linux system maintenance support, and even full system upgrades, our team have the experience to take care of all your computer needs. As part of our comprehensive range of cost-effective plans we carry out routine health check monitoring and regular back-ups that keep your system optimised at all times. We even fix problems automatically, long before you even know about them, so that you never have to worry. If you need email, antivirus, and anti-spam protection then we've got that covered too.